Musical Encounters for kids 3-6 y.o.
"We play with music!"
Dear parents of kids 3 – 6 years old!
We invite your kids to participate in our new project "We play with music!"
We organize live music encounters in an open, joyful, friendly and creative environment that facilitate musical developments of your kids.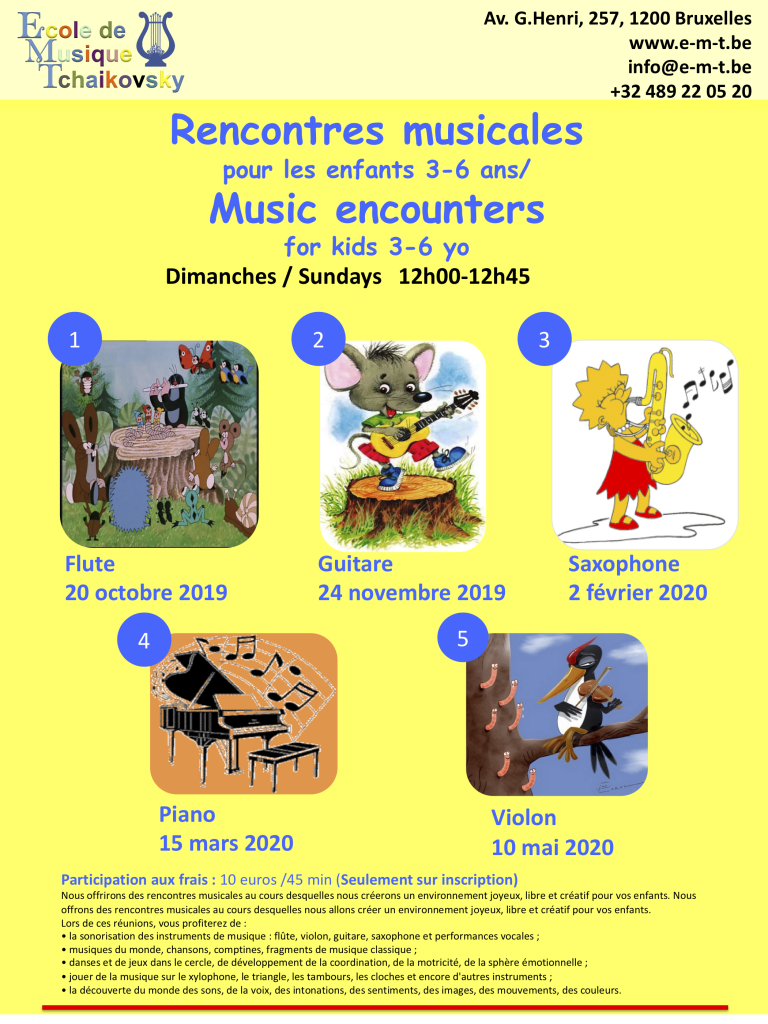 During these encounters there will be:
Live performances with a number of musical instruments: flute, violin, guitar, piano as well as vocal performances;
World music, national songs and some classical pieces;
Dancing and playing in circles that will contribute to motoric and emotional development of your kids;
Playing on xylophones, triangles, drums, tubular bells and other percussive instruments;
Discovery of the rich world of sounds, tones, intonations, music senses, images, scenes, movements and sound landscapes;
This  year we'll organise the following musical encounters:
21.10.2019 – flûte
24.11.2019 – guitare
02.02.2020 – saxophone
15.03.2020 – piano
10.05.2020 – violon 
For inscription please fill in the following online form